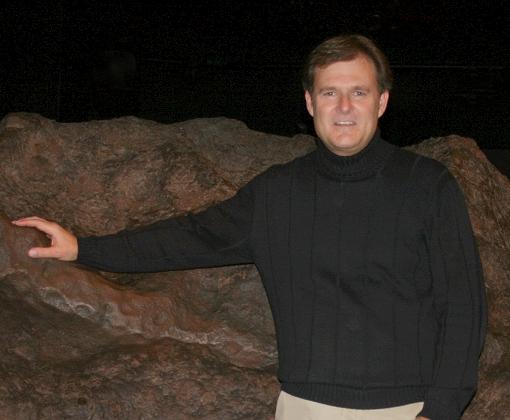 Russ Finney and "Cape York" at the American Museum of Natural History in New York
Russ Finney has been collecting meteorites ever since he first discovered their increased public availablity at a Creede, Colorado gem and mineral show in the summer of 2000. Since that time, his meteorite collection has grown to number in the thousands of stones. The collection now has representative samples of the majority of the most well known scientific and historical meteorites.

His collection has not only acquired a substantial number of historical Texas meteorites, but he has also collected examples of many recent finds - including a significant number of fresh-fall Ash Creek meteorite stones from the recent fireball event near Waco. He has also accumulated a growing number of lunar and Martian meteorite samples.

Russ has been working for the last several years to perfect his ability to take high quality photographs of meteorites - well over a thousand of his collection's digital photographs are now posted online at this website. In addition, he has recently been photographing museum collections, including the specimens at the American Museum of Natural History in New York, the Smithsonian in Washington DC, the Monnig collection in Fort Worth, Japanese Meteorites in Tokyo, Collections in Germany and France, and many, many others around the world. This work and the resulting images can been seen on the IMCA Encyclopedia of Meteorites website.

Each meteorite has a facinating story to tell about our solar system - and each new meteorite find gives us fresh insights about the material involved in the forming of nearby asteroids, moons, and planets. These stone visitors from space give us a unique opportunity to touch, examine, and classify physical pieces of these rocky objects and planetary worlds.

Russ has also been an amateur astronomer for many years. Meteorite collecting gives him the extraordinary opportunity to see close up the objects he used to only be able to peer at through a telescope lens. In his professional life, he serves as an advisory consultant and a technology reseacher - a role that his given him the opportunity to travel extensively throughout the world.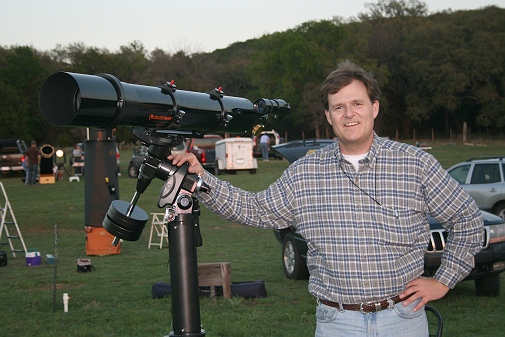 Russ Finney with one of his telescopes at the AAS Eagle Eye Observatory.

Contact Information

MeteoriteCollector.org
360 Nueces Street, Suite 3010
Austin, Texas, 78701, USA
Email: "Curator"

AAS Eagle Eye Observatory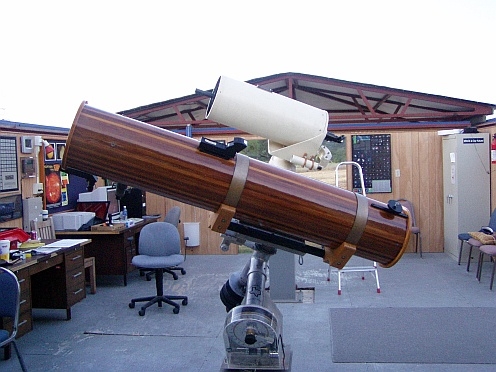 The Eagle Eye Observatory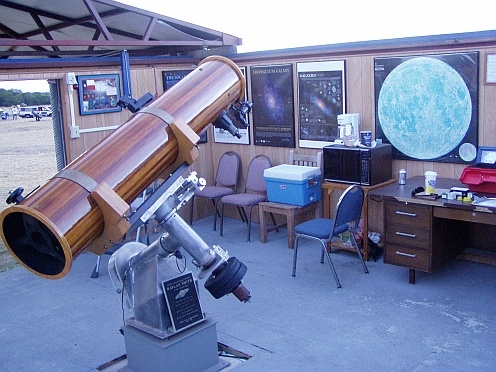 The Eagle Eye Observatory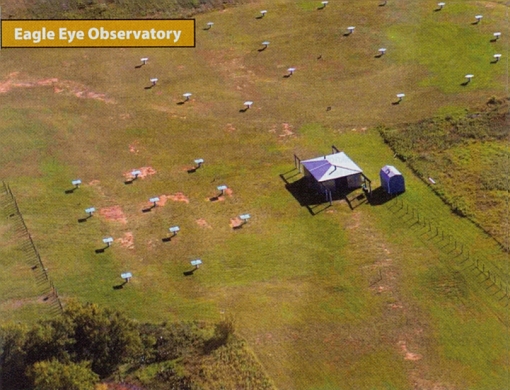 The Eagle Eye Observatory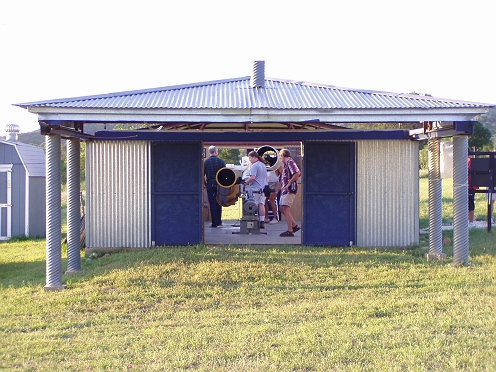 The Eagle Eye Observatory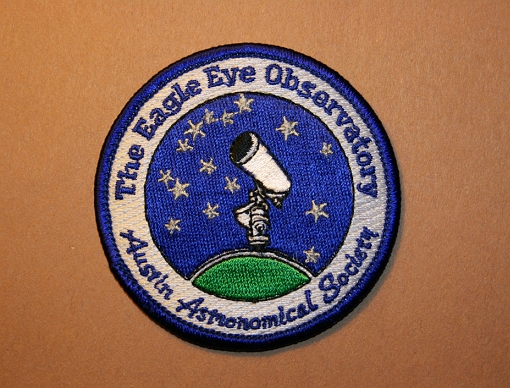 The Eagle Eye Observatory - Canyon of the Eagles

Copyright © 2014, MeteoriteCollector.org, All Rights Reserved